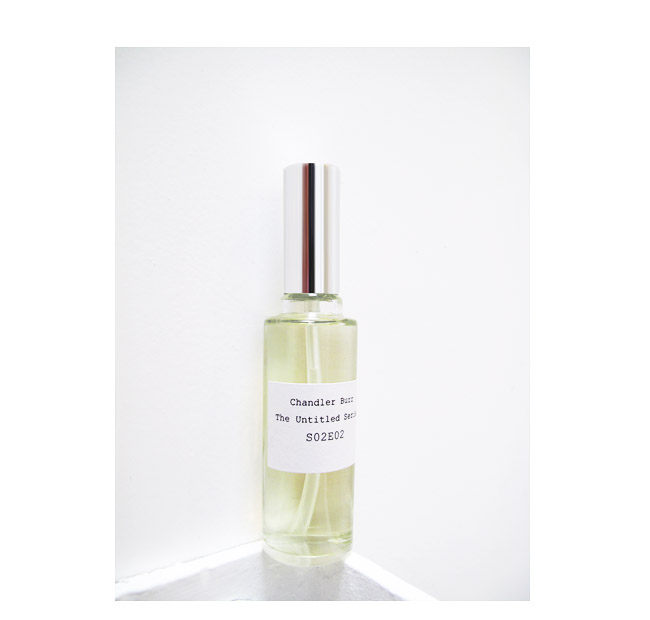 Only at Luckyscent...Chandler Burr:
The Untitled Series

The Concept:
The idea for The Untitled Series comes from Burr's experience as the New York Times fragrance critic, where he was able to smell each scent this way and saw how profoundly, indeed completely, it alters our perception of the art, of the way we think about perfume, and of ourselves.
The Process:
Each month Burr will select a scent. It may be a new launch or an existing classic. Burr's selections will span every style and type, from high luxury to mass market through pop culture and art house. They will disregard gender and include famous scents for you to revisit and unknowns that Burr is eager to put before you.
All fragrances will be sent in unmarked lab bottles of varying sizes ranging from 20ml to 50ml, each stripped of all identifiers other than the alphanumeric names assigned by Burr. Only a limited number of bottles will be produced and, once sold, they will never be produced again.
For the launch, Burr will write a critical assessment of each scent. And in approximately three weeks, he'll write a reveal for each one: the perfume's name, the artist, and other details which we'll post on Luckyscent.com.
I'm dying - - SO looking forward to the unveiling of each scent. I wish I could purchase each one blind and discover it . . get yours
at luckyscent.com